Top 2 BDSM Escorts
Erva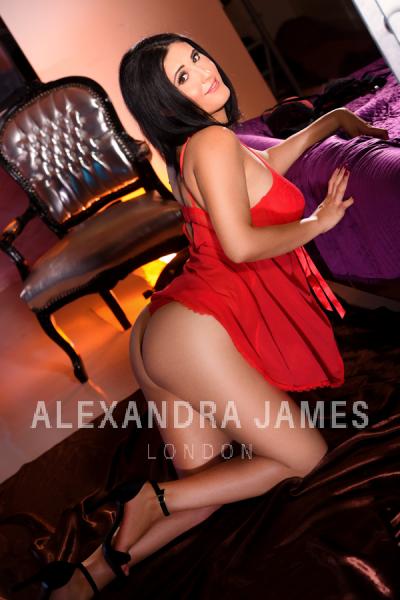 Erva is one of our most stunning BDSM models and it's easy to see why anyone would choose her as their companion. Her age is a tender 26 so you can be sure she has all the experience needed to give you a more than pleasant experience when you're with her. Her nationality is Turkish but Erva can speak fluent English so you'll have no problem understanding her or worrying about her understanding you.
If you like your women slightly thicker then Erva is perfect for you as she's a busty and luscious size 10 so Erva has plenty to grab on to. Her hair is a deep black and her eyes are a soft brown that every one of Erva's clients gets lost in. She boasts an incredibly enticing 36DD and just incase you're a couple who wants to add another woman to their fun, then Erva is also up for that as she's bi-sexual. Seriously, why are you not booking her right now?
She's available for out-call only from a mere £100 and one look through her photo gallery will show you what a steal Erva is for a £100. Her snaps display Erva posing in all her glory, in her red and black lingerie, which judging from her photo's is probably her favourite combination of colours.
She's also wearing her highest heels and playfully posing with glasses to show you what fun she could be. Book Erva if you're looking for some BDSM fun and want a gorgeous London escort like Erva to take care of you. Erva has a number of reviews on her profile from more than satisfied customers just in case you don't quite believe us.
Sophie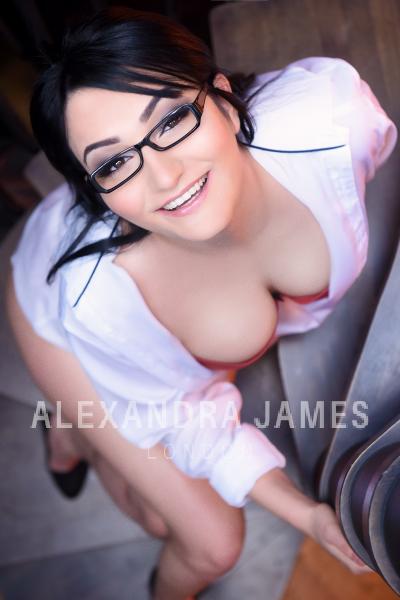 What can we say about Sophie? She's absolutely stunning and one look through her snaps will expose you to how gorgeous Sophie really is. She's playfully supporting her black lingerie with a little white shirt.
Sophie aims to please and this is evident from her pictures with her posing in all kinds of positions and smiling in every picture showing you she's loving what she does and is waiting for you. Sophie continues to tease through her pics with obvious shots of her cleavage and legs on display without showing you too much.
Sophie shows just enough to entice you to pick up the phone, and hides enough that you're also left to you're imagination until you can actually be with Sophie. This is an indication of how brilliant Sophie is at teasing her clients and making herself desired. Sophie also models with her glasses on and a white shirt for those of you who may have office or teacher fantasies.
Sophie is 23 years young and of European nationality. She speaks English fluently so there's no room for miscommunication with Sophie. Her dress size is a luscious size 10 and Sophie has long black hair with stunning brown eyes. Her features are enough to make you want her and when you add on the 36D bust, she's perfect. Sophie is 5 foot 8 inches and is also bi-sexual, so if you're a couple or want to book two women, Sophie is more than willing.
There we have it, our top 2 pics for BDSM girls. If you want to book either Sophie or Erva for you're next booking, simply pick up the phone and call us.