A little Bit About Bi-Sexual Model Crystal
Are you looking for a bi-sexual model who's absolutely stunning to maybe join you and another model tonight? Maybe you're a couple looking to add another woman to your bedroom adventures for a little extra excitement. Whatever your reasons for hiring a bi-sexual model is we at AJ's have the most stunning women available for you.
Today, we've chosen our top modes of the week who we're going to talk about now, so without further ado let's get into it:
Crystal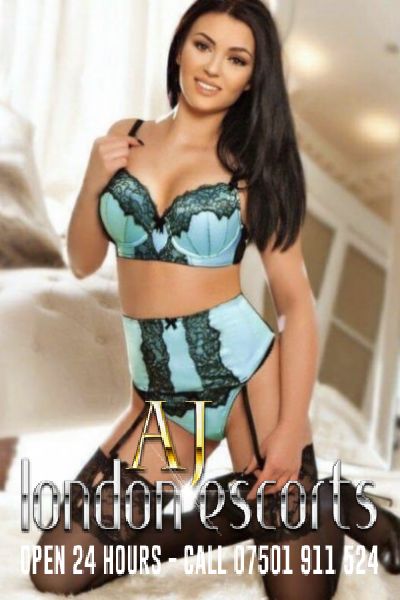 Crystal is one of our most beautiful models. Whether bi or not she's a complete knock-out and it would be pretty difficult to leave her off of any list we do really. Crystal is the type of woman men dream about. She has curves in all the right places and her face is that of an angel.
Crystal is 22 years young and it's easy to tell. Her features are young and flawless and her dress size is a tempting size 8. She's the perfect size and with a bust of 36D she's more than enough fun for anyone who can handle a woman as beautiful as her. Her hair is long and beautifully dark and her eyes are a soft gorgeous brown.
Crystal is of European descent but can speak perfect English so don't worry about having any communication barriers with Crystal, she understands exactly what needs to be done to please her clients and is more than willing to do so. Crystal is available for out-call starting from a £100 per hour and if you take one look at Crystal, you'll know this is an incredibly cheap price for such an elite model.
Don't just take our word for it though, take a browse through Crystals photo gallery and you'll be treated to some stunning shots of her in all her glory. Crystal poses in her blue lingerie with black stockings and heels to show you how incredible she could look for you.
In her next picture Crystal is displaying her playful side and indicating how much she's willing to do to pleae her clients with a snap of her in a sexy school-girl uniform slowly taking her underwear off. Clearly Crystal aims to please and doesn't mind indulging in a fantasy if that's what her client is looking for.
Crystal also poses with her body fully on display for you to get a great idea of just what you could be booking. Her body is stunning and in a black baby doll outfit, she's every clients dream.
So there we have it, we've talked about Crystal enough but seriously, don't just take our word for it. Get onto her profile and see just what a stunning woman Crystal really is and book her for yourself. Simply give us a call or fill out our online form for further information. Crystal is available for all out-call bookings starting from a £100. She's more than the perfect companion and you won't be disappointed with her.