Chanel - The Best British Escort?
If you're familiar with our agency you know AJ's aims to cater to everyone's type and fantasy, and if you're new to us, then, just take our word for it that we really do aim to please you. We have an extensive catalogue of escorts from many different backgrounds for everyone's preference. Today we're going to talk about our week's top pick for British escorts. Today we've chosen this gorgeous bomb-shell:
Chanel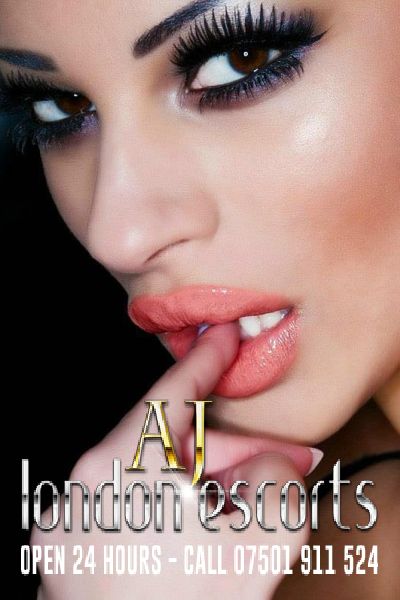 Chanel is our top pick for obvious reasons this week. One look at this bomb-shell reveals all you need to know about why we've chosen her. She is absolutely gorgeous and looks like she belongs on every cover of Playboy magazine. Channel's very first picture on her profile is a close up of her face and what a beautiful shot it is.
It shows off her flawless features perfectly. You can clearly see her seductive brown eyes inviting you in as she holds her finger in the tip of her mouth displaying her playful and naughty side. Her lips are more than luscious and very reminiscent of Angelina Jolie. Her features are perfect and this close-up pic of her is enough to make any man want to book her even without seeing what the rest of her looks like.
In her next three pictures, Chanel is modelling in her lovely black lingerie with her 32E breasts on full display for you to see exactly what you'll be booking and what a sight it is. Chanel clearly loves to doll herself up and her make up is always flawless looking like she's just walked off the set of a professional photoshoot.
Chanel has long luscious blonde locks making her the perfect barbie doll to play with. Her dress is a perfect size 8 which compliments her huge breasts even more and her nationality obviously is English so don't worry about whether Chanel can understand you or not but even if she couldn't, we guarantee Chanel understands exactly what it takes to satisfy her clients to the fullest.
Chanel is 27 year young and at this tender age you can be more than sure Chanel has experience, knows exactly what she's doing, what she wants and how to please her clients. Chanel isn't bi and loves all her clients to be red-blooded males desiring her completely, and let's be fair, who wouldn't? She's 5 foot 4 and weighs 7 stone. She's not very heavy at all making her even more perfect to be your personal Barbie doll.
Chanel is as prestigious as the brand she shares a name with and from an out-call starting price of a £100, she's more than a steal.
So there we have it, our top British escort for this week, the beautiful Chanel. Classy, gorgeous, desirable, blonde and literally everything a man would want in a woman. Chanel is perfect and available to book right now, simply give us a call or fill out our online form to have Chanel with you, tonight.